Greetings all,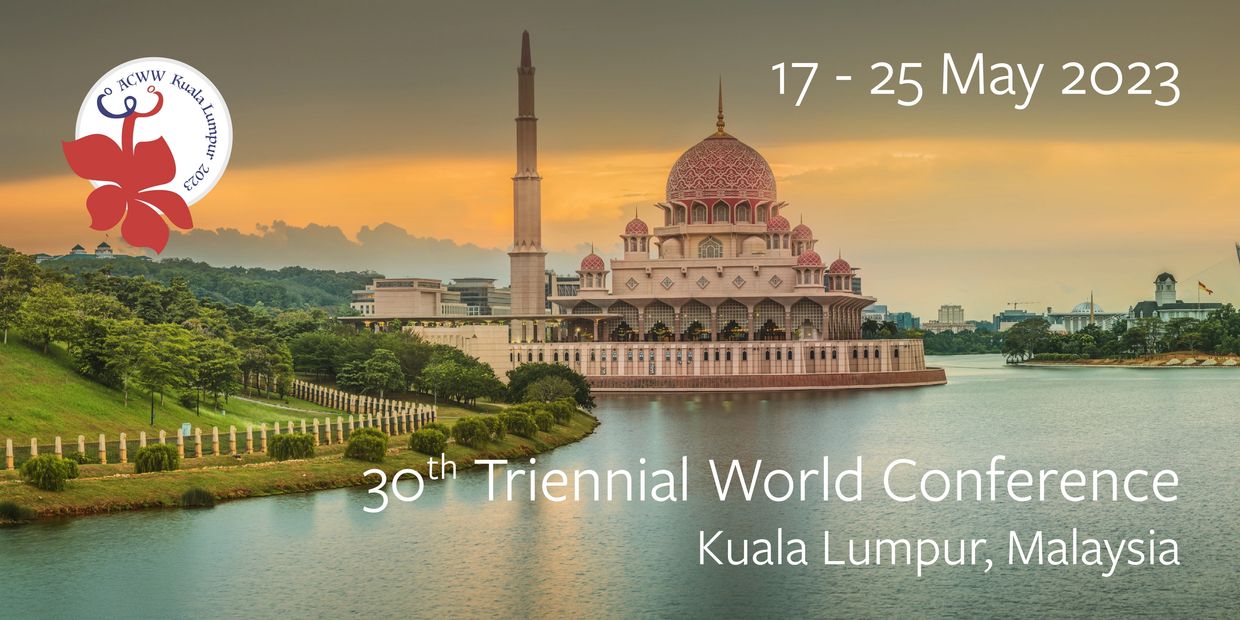 After the post earlier this week, there was a question about 2023 ACWW World Conference registration information. The conference registration closes on December 31, 2022. According to the ACWW website. All registrations for the 30th Triennial World Conference in Malaysia will be "all inclusive", and details are shown below.  This means that once you have landed at the airport in Malaysia, you don't have to spend a penny, cent, or Ringgit until you get on the plane to head home! (Unless you go shopping!!).
For full details on registration, pricing and FAQs related to the conference, visit the ACWW Conference Page.
Scroll to the bottom of the page for FAQs such as
What's included in Registration Fees?
What's NOT included in these fees?
COVID-19 & Conference
Do I need a visa to visit Malaysia?
Be sure to keep scrolling down on this page to get all the finer details and the online conference registration form.
If you would like a pdf copy or print copy of the registration form, please contact ACWW Central Office at office@acww.org.uk – please do not try and print the online form.